A V&A exhibition celebrating the life and work of the fashion designer Christian Dior is expected to be the largest retrospective on the French fashion house ever staged in the UK when it opens next year.
Christian Dior: Designer of Dreams, which opens on 2 February, follows an exhibition of the same name that was held at the Musée des Arts Décoratifs in Paris last year, with the addition of a section documenting the designer's fascination with British royalty and cultural figures.
A highlight of this segment includes a gown created for Princess Margaret's 21st birthday celebrations in 1951. The one-shoulder off-white tulle gown, decorated with asymmetric gold embroidery, was immortalised in Margaret's official birthday portrait taken by Cecil Beaton.
Items worn by high-profile clients including Nancy Mitford and the ballet dancer Margot Fonteyn will also be exhibited. The designer's love of London landmarks such as Savile Row, where he bought his suits, and the Savoy, where he hosted his first show in the capital in 1952, will be celebrated, as will his many collaborations with British manufacturers including Dents, the glovemaker, and Lyle & Scott, the knitwear brand.
Despite the V&A already holding many original Dior pieces in its archive, the exhibition's curator, Oriole Cullen, said she and her team had embarked on intensive investigations to find many of the pieces that make this exhibition stand apart from its previous incarnation.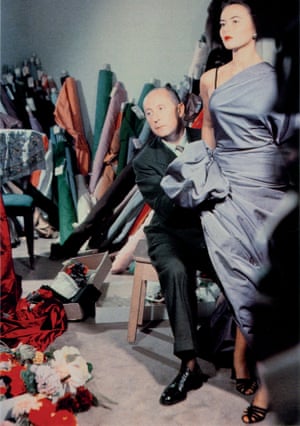 "We did some detection work and found things that haven't been seen before," she said, citing a navy blue suit worn by a British client to the London Savoy show, who was famously photographed by John French outside. "The image has been in the V&A's archive for years but it's very rare that the garment actually shows up."
Dior was also charmed by British stately homes, in particular Blenheim Palace. Two gowns from the first collection he showed there in 1954, at which Princess Margaret was guest of honour, have been selected from the V&A's archive.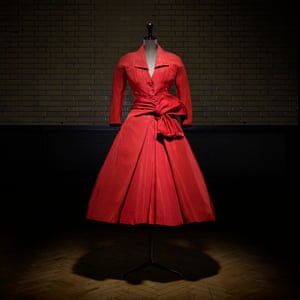 Dior in Britain, as the section is called, is one of 11 categories that will be displayed in the Sainsbury wing of the museum, the first time that a fashion exhibit has been staged in the space. Charting the fashion house's inception under its founder, the inspiration he found on his extensive travels and the creation of the New Look in the 50s, the show also looks at the direction and enduring influence the fashion house retained after Dior's departure.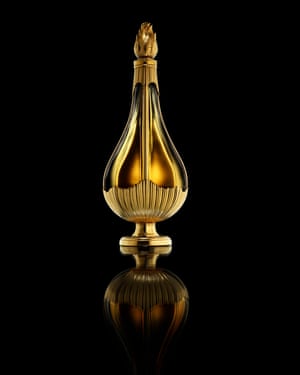 Cullen said work from Dior's womenswear creative directors, including Marc Bohan, Gianfranco Ferré, John Galliano, Bill Gaytten, Raf Simons and the current designer, Maria Grazia Chiuri, would be displayed to "show how their differing approaches interpret and enhance the original codes".
In total, 500 objects will be exhibited. Accessories, fashion photography, film, makeup, illustrations and Dior's personal possessions will sit alongside 200 haute couture ensembles, including a metal star that the superstitious Dior found on the streets of Paris the night before a successful meeting with an investor and one of the earliest Bar Suits, which defined Dior's New Look and was gifted by the house to the museum in 1960.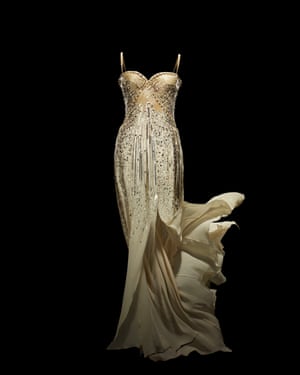 A history of the house's fragrances – of which Dior once said "it is as important for a woman to have beautiful perfume as it is for her to have beautiful clothes" – has also been unearthed.
The exhibition, designed by Nathalie Crinière, will fill the space left by the V&A's current fashion exhibition, Fashioned From Nature, which closes in January. It continues the V&A's run of high-profile fashion exhibitions, which have included Alexander McQueen: Savage Beauty, The Glamour of Italian Fashion, and Balenciaga: Shaping Fashion.


Source link

[product_categories number="12″ columns="3″ parent="0″]
Content Disclaimer 
This Content is Generated from RSS Feeds, if your content is featured and you would like to be removed, please 
Contact Us
With your website address and name of site you wish to be removed from.
Note:
You can control what content is distributed in your RSS Feed by using your Website Editor.
Cosmetics & Beauty Offers
Women's Fashion Offers Shoes & Trainers Offers
Women's Clothing Accessories
Underwear & Lingerie Offers